WOW, YES, NOW Available on AMAZON PRIME-- AMAZON.COM*****Free Shipping in the U.S - 2-4 Day Delivery. *****Available on AMAZON PRIME-- AMAZON.COM*****
The World's First
Magnetic Ceiling Mounted Device Holder
Introducing SkyFloat - the world's first magnetic ceiling-mounted tablet and phone holder, an innovative tech accessory that's changing the game.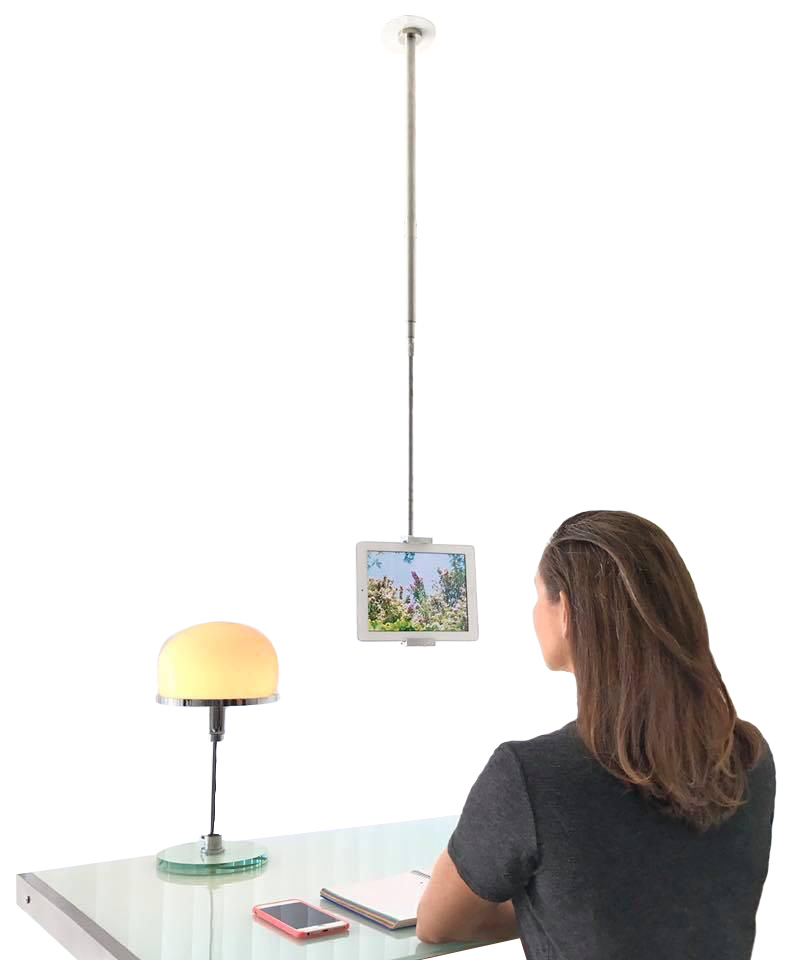 Set Up in Three Simple Steps
SkyFloat in Action
Taking Fitness To A Whole New Level
Quick & Easy Installation
What is SkyFloat?
For Work
The Ultimate Productivity Tool
Hang SkyFloat next to your desk! SkyFloat is great for working from home, so if you're looking for a way to stay up to date on company calls or meetings without having to use your computer and need a hands-free way to communicate with coworkers or clients, Skyfloat is perfect for you! Because of its ergonomic design and flexible positioning, you can make sure you get all the perfect angles next time you're on a call.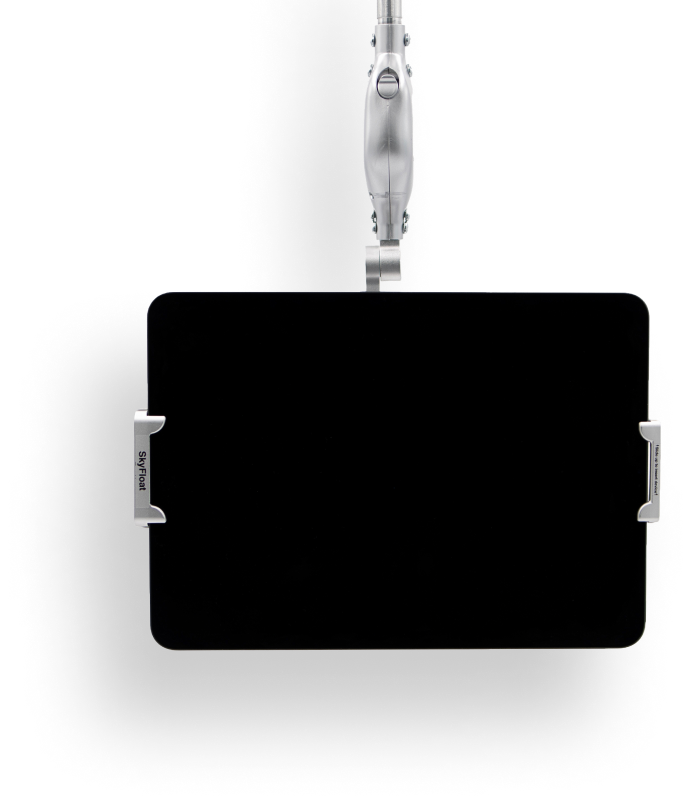 Shop SkyFloat
Join the thousands of customers who are using SkyFloat to make their lives better, simpler and way more fun. Each SkyFloat comes with two ceiling plates and is available in stainless steel or matte black!
Order yours today!
Engineered for ease
Simple Installation
SkyFloat has a high-quality aluminum construction with a magnetic attachment on one end that will stick to anything magnetic! Each SkyFloat comes with two metal ceiling plates that can be adhered to virtually any surface, meaning you can put SkyFloat anywhere!
For Relaxation
Now You Can Truly Relax
Hang SkyFloat above your bed! Looking for a great way to watch TV in bed hands-free without putting a giant TV right in your bedroom? SkyFloat is a great way to mount your iPad, tablet, or phone directly above your bed and can position the device at any angle so you can get the maximum amount of comfort while you're lying in bed.
For Life
Optimize Your Daily Routine
Keep SkyFloat in your bathroom or wherever you get ready in the morning! Trying to follow a beauty routine but don't want to get your screen dirty? Stick SkyFloat on the ceiling right next to wherever you get ready, and you'll be able to follow along with ease.
Skyfloat in Action
Make Your Cooking Adventures Memorable